Eric Merola – Writer, Director and Producer
Today, Eric Merola is an internationally award-winning documentary filmmaker.
Before becoming a filmmaker, Eric was a painter, painting giant 6 to 8 foot paintings using oil on canvas.
After moving to New York City to pursue his painting career, he switched gears and became a motion graphics designer and animator and was commissioned by various TV & film clients including WE Network, Fuel TV and Speed Channel. He was also employed as animation director for Flickerlab in New York City where he worked on projects for Comedy Central and A&E.

In 2007, Eric became aware of Dr Stanislaw Burzynski and decided that his was a 'story that must be told'. And so, armed with over decade of experience, he set about producing, writing and directing his first documentary. Three years later, BURZYNSKI, THE MOVIE was released.
(2016): Instantly watch the new BURZYNSKI: CANCER CURE COVER-UP (2016) 1 hour, 50 min

Watch the full 2-DVD "Extended Edition" of "Burzynski" instantly for $3.99 (2011)
BURZYNSKI quickly attracted widespread distribution and many awards including Best Documentary 2011 on the Documentary Channel, 2 Audience Awards at the HumanDoc Festival in Warsaw 2011 and the Humanitarian Vision Award at the Newport Beach Film Festival. It also received favorable reviews from The Los Angeles Times, The New York Times and Variety, and granted Mr. Merola a guest appearance on the DR. OZ SHOW.
In 2013, Eric released his second documentary: BURZYNSKI: CANCER IS SERIOUS BUSINESS, PART II (2013) which has premiered in various film festivals. It was released on June 1, 2013 on TV and internet On Demand in over 200 million homes in 6 countries—under a major international distribution deal. In 2014, it won the top Audience Award at the Sedona International Film Festival.

Merola's third documentary, SECOND OPINION: LAETRILE AT SLOAN-KETTERING, opened theatrically United States in Fall of 2014, and is now available on DVD, Blu-ray or to rent or buy On Demand.
Watch "Second Opinion" right now for $4.99

(2017) THE GOD CELLS: A FETAL STEM CELL JOURNEY
Eric released his 4th documentary, THE GOD CELLS: A FETAL STEM CELL JOURNEY, in 2017.
New available on DVD, Amazon Prime streaming, Vimeo and VHX.
* Did you watch The God Cells and it inspired you to seek fetal stem cell therapy? Email me as I'm planning a few trips in 2018 with friends and family to get this therapy at EmCell. (Click the contact page to email me or email direct @ eric(at)ericmerola.com).
Check out The God Cells free, I just placed it on YouTube: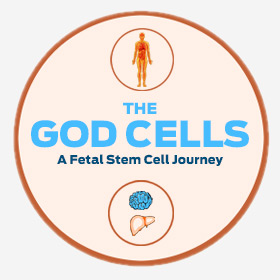 THE GOD CELLS: A Fetal Stem Cell Journey (2014-present)
A new documentary exploring Fetal Stem Cell injections for a variety of neurological and immunological ailments. This investigation follows people who have sought this therapy abroad, and the religious and regulatory controversy in the USA.
I continue to travel to EmCell in Kiev, Ukraine to document new fetal stem cell patients. (My next trip to EmCell in Kiev, Ukraine: November 5-9, 2018).

Now streaming on Amazon Prime USA, UK, Germany, and Japan
Also on DVD, VHX, and Vimeo worldwide.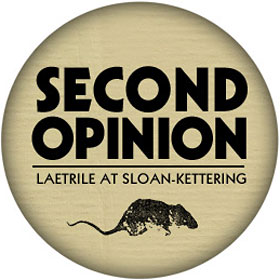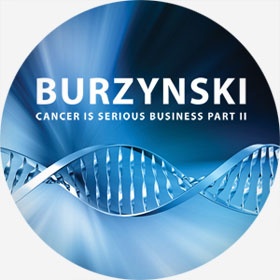 Burzynski: Cancer is Serious Business, Part II (2013)
The follow-up to the internationally award-winning documentary, Burzynski; Burzynski: Cancer is Serious Business, Part II explores the current status of a controversial cancer therapy called Antineoplastons and this experimental medicine's clinical testing sanctioned by the United States Food & Drug Administration. This documentary also features a modern story of the turbulent journeys of cancer patients being treated today at the Burzynski Clinic in Houston, Texas.
AWARDS: Top Audience Award, Sedona International Film Festival, 2014

About the Production
This documentary film is product of three years of relentless research and travel—from across the United States, England, and Japan.
After BURZYNSKI: CANCER IS SERIOUS BUSINESS (2010) received successful world-wide distribution and critical acclaim, director and producer Eric Merola set out to produce a sequel—serving as a more modern story—since the original documentary was more of a historical biographical journey of the inventor of Antineoplastons, and his struggles to survive the market's efforts to both steal his innovation, and imprison him for life.

Watch the full "Extended Edition" of "Burzynski" right now for $3.99
BURZYNSKI: CANCER IS SERIOUS BUSINESS: PART II (2013) serves as a modern story with a heavy focus on Burzynski's cancer patients themselves, updating the status of Antineoplastons' FDA clinical testing status, and how this scientist has expanded his cancer research overall.
Visit the film's website to learn more and purchase the DVD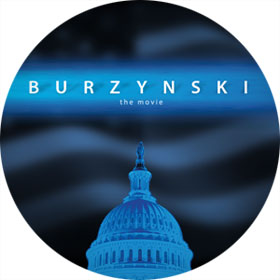 Burzynski, the Movie (2010)
Burzynski is the story of a pioneering medical doctor and PhD biochemist who discovered and invented a new form of cancer therapy. This documentary takes the audience through the treacherous, yet victorious, 14-year journey both Dr. Burzynski and his patients have had to endure in order to obtain FDA-approved clinical trials of Antineoplastons – resulting in the largest and most convoluted defeat against the Food and Drug Administration in American history.
2016: Instantly watch the new BURZYNSKI: CANCER CURE COVER-UP (2016) 1 hour, 50 min

Watch the full "Extended Edition" right now for $3.99

AWARDS: Best Documentary, Documentary Channel 2011 • Winner: Warsaw and National Audience Awards, HumanDoc Film Festival, 2011 • Winner: Humanitarian Vision Award, Newport Beach Film Festival, 2010
When Eric Merola set out to make this film, his initial intention was to explore for himself the remarkable stories of countless patients who have claimed to have been cured of what was once a terminal cancer diagnosis. Particularly since most of these patients had never undergone any "traditional" treatments before starting Dr. Burzynski's treatment, Mr. Merola felt it was a story that is both topical and of invaluable importance.
Eric spent months traveling the United States interviewing various cancer survivors who were treated by Dr. Burzynski. After obtaining these on-camera interviews, Eric was granted permission from both the patients and the Burzynski Clinic to publish all original medical records confirming diagnosis and recovery of these survivors. Eric Merola was granted written permission to publicly exhibit these medical records in the film and supporting website.
This documentary also exposes some of the deepest corruption within the medical industry in relation to the business of treating cancer., and how this industry reacts to new, competing therapies not invented and owned by the pharmaceutical industry.
It is the opinion of director and producer Eric Merola, that the story contained in his documentary Burzynski—makes the "Watergate scandal" look like a kindergarten pottery class in comparison.
Visit the film's website to learn more and purchase the DVD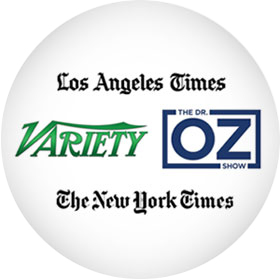 Merola in the Media
Eric Merola's documentaries have garnered favorable reviews from the press such as The Los Angeles Times and Variety, and has been invited as a guest on The Dr. Oz Show.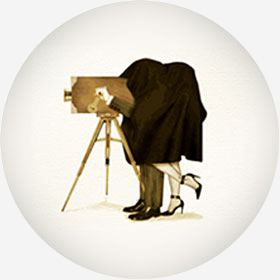 Animation & the Early Days
Eric Merola began his career as a painter, and then an animator. His irreverent style of animation was sought by clients such as OLD NAVY, VOLKSWAGEN, CAMPBELL'S SOUP, COMEDY CENTRAL, A&E, Michael Moore, Matt Taibbi, and many more.
Animation gave Mr. Merola a taste of the world of TV and film, and the skill set to graduate into a feature film maker. Eric still enjoys animation work today. Documentary films aren't very profitable so Eric often supplements his income with animation work.
Visit Eric's animation website.
Visit Eric's paintings website.